Community Profile

Will Turner Pirate Project
"And you're wanting to turn pirate yourself ..."
This journal should be viewed with discretion.
Free Account
Created on 2009-05-02 06:43:20 (#203239), last updated 2017-05-26 (17 weeks ago)
8,181 comments received
855 Journal Entries, 1 Tag, 0 Memories, 6 Icons

About
| | |
| --- | --- |
| Name: | The Continuing Will Turner Pirate Project |
| Location: | (states/regions/territories) |
| | |
| Membership: | Open |
| Posting Access: | All Members |
| Community description: | Will Turner of "Pirates of the Caribbean" |

Mini Bio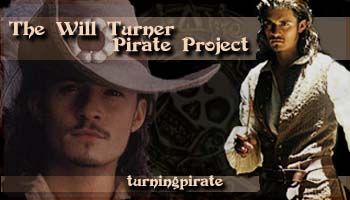 (Banner, and community layout design, created by
gypsyluv
. Design artwork is from "Will at the Helm of the Flying Dutchman" by and with permission from
nel2012
.)
Share code to post elsewhere (copy the contents of this box and paste it into your own journal or wherever you'd like to promote this community):
This community is dedicated to the character of Will Turner from the "Pirates of the Caribbean" movies. Born the son of a pirate, raised and trained as a respectable blacksmith and swordsmith, and ultimately the new captain of the
Flying Dutchman
and ferryman of souls lost at sea to the afterlife, he is the POTC-verse's moral center throughout the initial trilogy of movies. As the good guy in a storyline of (mostly) appealing bad boys and girls, it would be easy to overlook Will if he didn't have the ability to adapt and "turn pirate" himself on occasion, as Jack Sparrow predicted in "Curse of the Black Pearl."
Writing that involves Will as a main focus is welcome, as is meta including his character, art, photos, and discussion. (Beta requests for any of these are okay to post, as well.)
Posting notes
A. Please be considerate of this community's members f-lists and lj-cut-hide any excessively long text in posts. Also, please lj-cut-hide any large or multiple photos or videos - one above the cut is fine, as long as it's not excessively large. If you're offering avatars, a few above the cut to "tease" is OK.
B. For fanfic, please include a summary, rating, and disclaimer above the cut. For not-safe-for-work images, please hide behind an lj-cut and alert readers it IS NSFW.
A suggestion of Captain Turner's pirate flag for the
Flying Dutchman
, courtesy of
danglingdingle
and
ainsoph15
(from a fic
posted here
):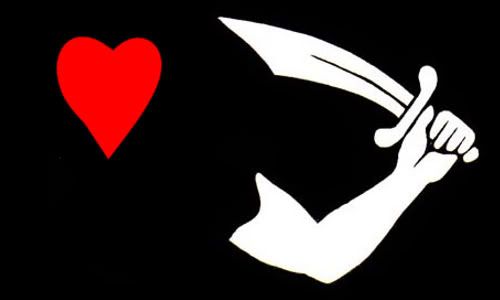 Connect
Administrators

Members (10):

Subscribers (12):

Linking
To link to this user, copy this code:
On Dreamwidth:
Elsewhere: